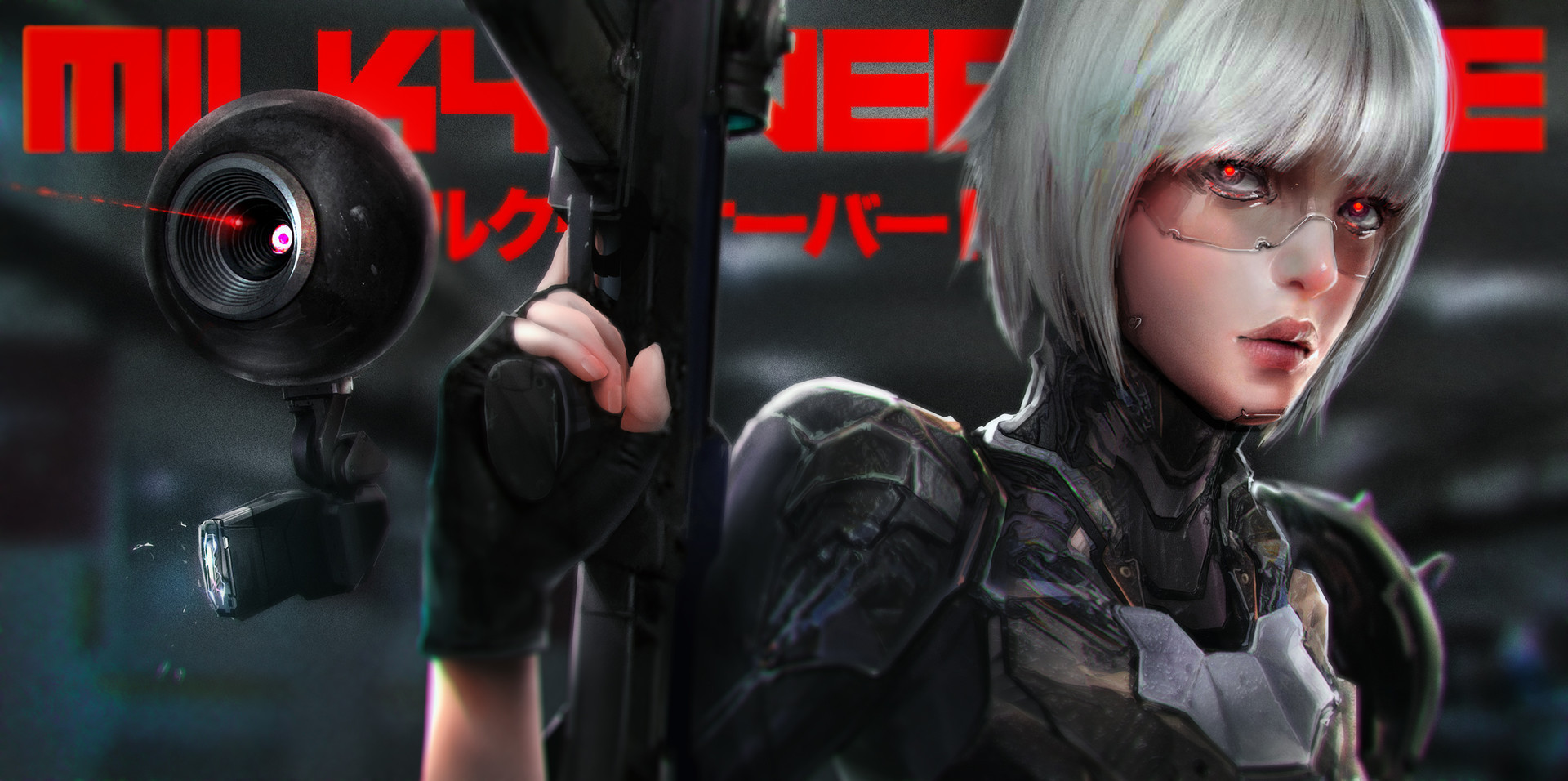 Zenya & Companion Sphere // City One's most elusive and notorious bounty hunter duo. Zenya is a 3rd generation synth unit that has repurposed her Action System with military and combat Data Cards.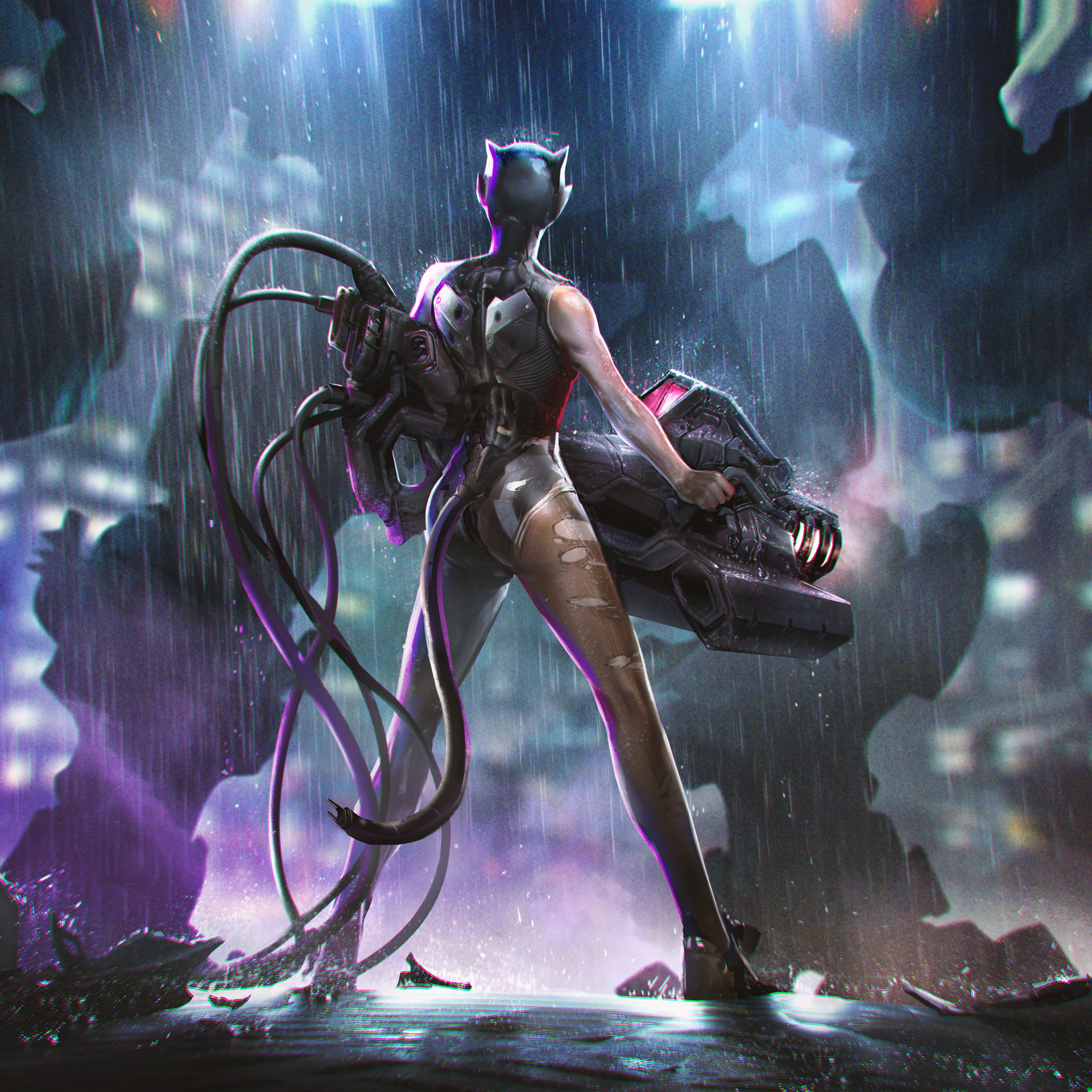 Neko Unit Revolt // With her last cycle left in her 9 revolution life-support system; This Neko Unit is done being a neglected piece of synth tech. She's out to use up here last lap with a bang.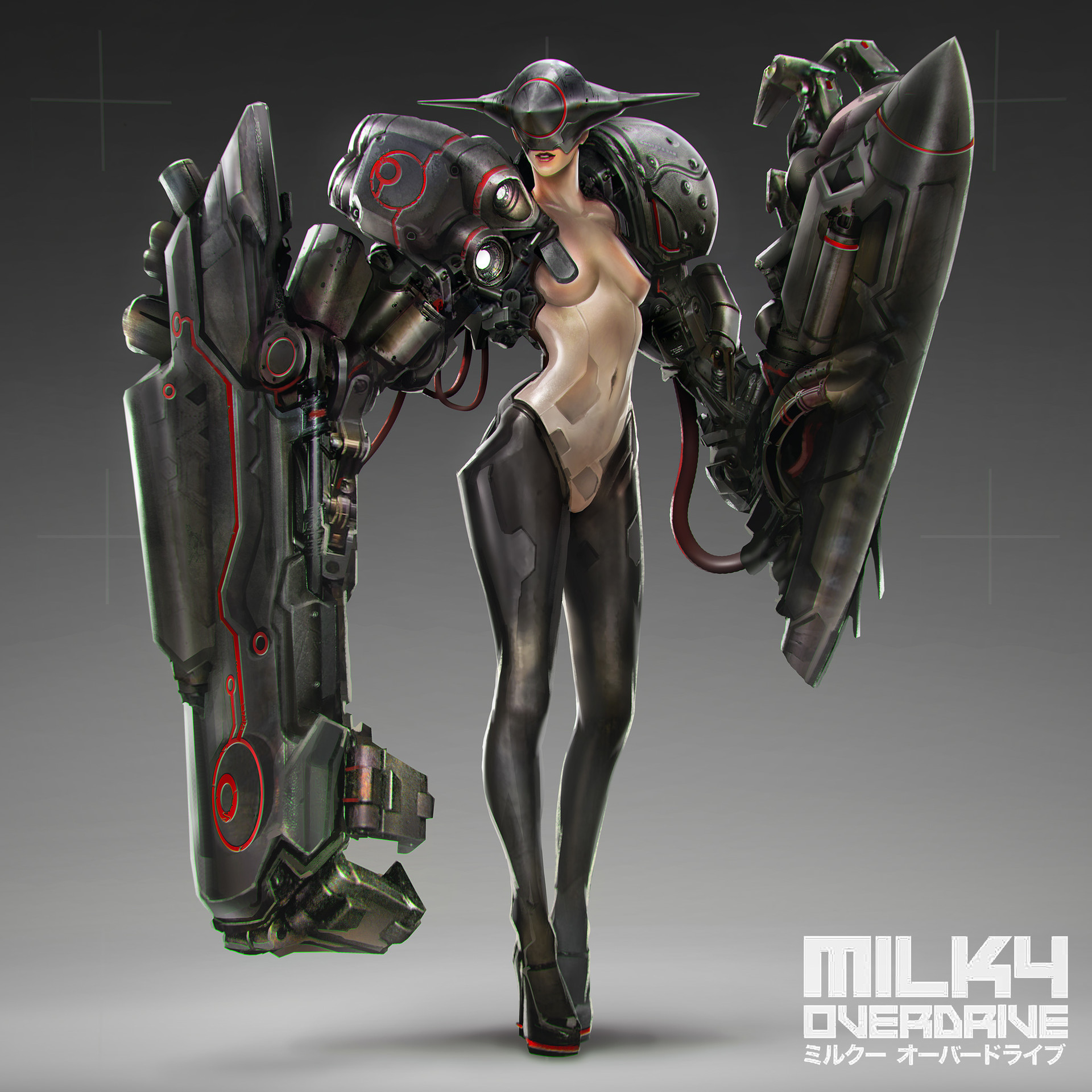 Heavy Arm Gasolina // The Undisputed Heavyweight Synth Brawler of the 23rd Century; Gasolina is a crowd favorite. Her jabs are lightning fast and reach far across the ring- pounding her opponents into Synth Juice.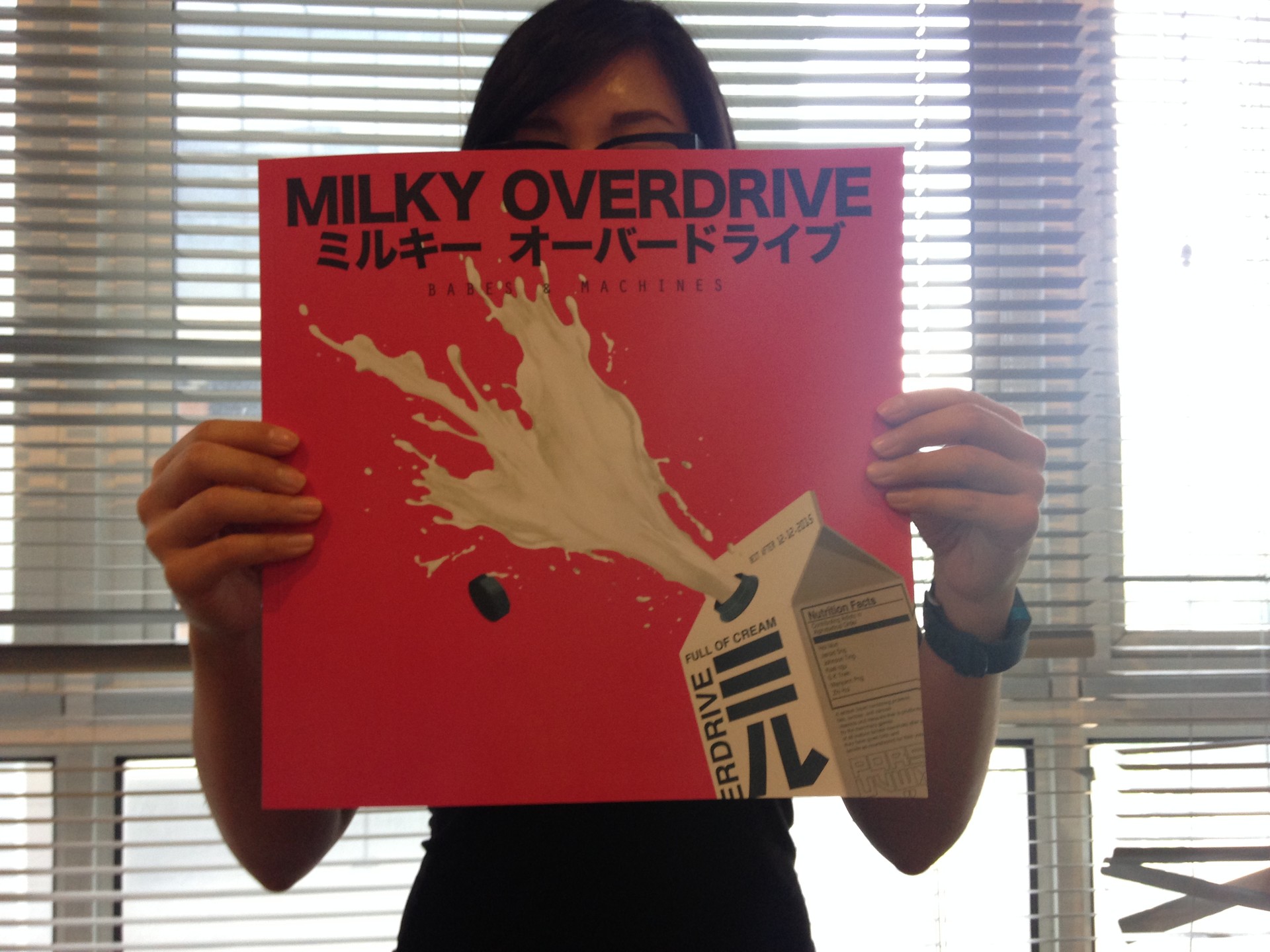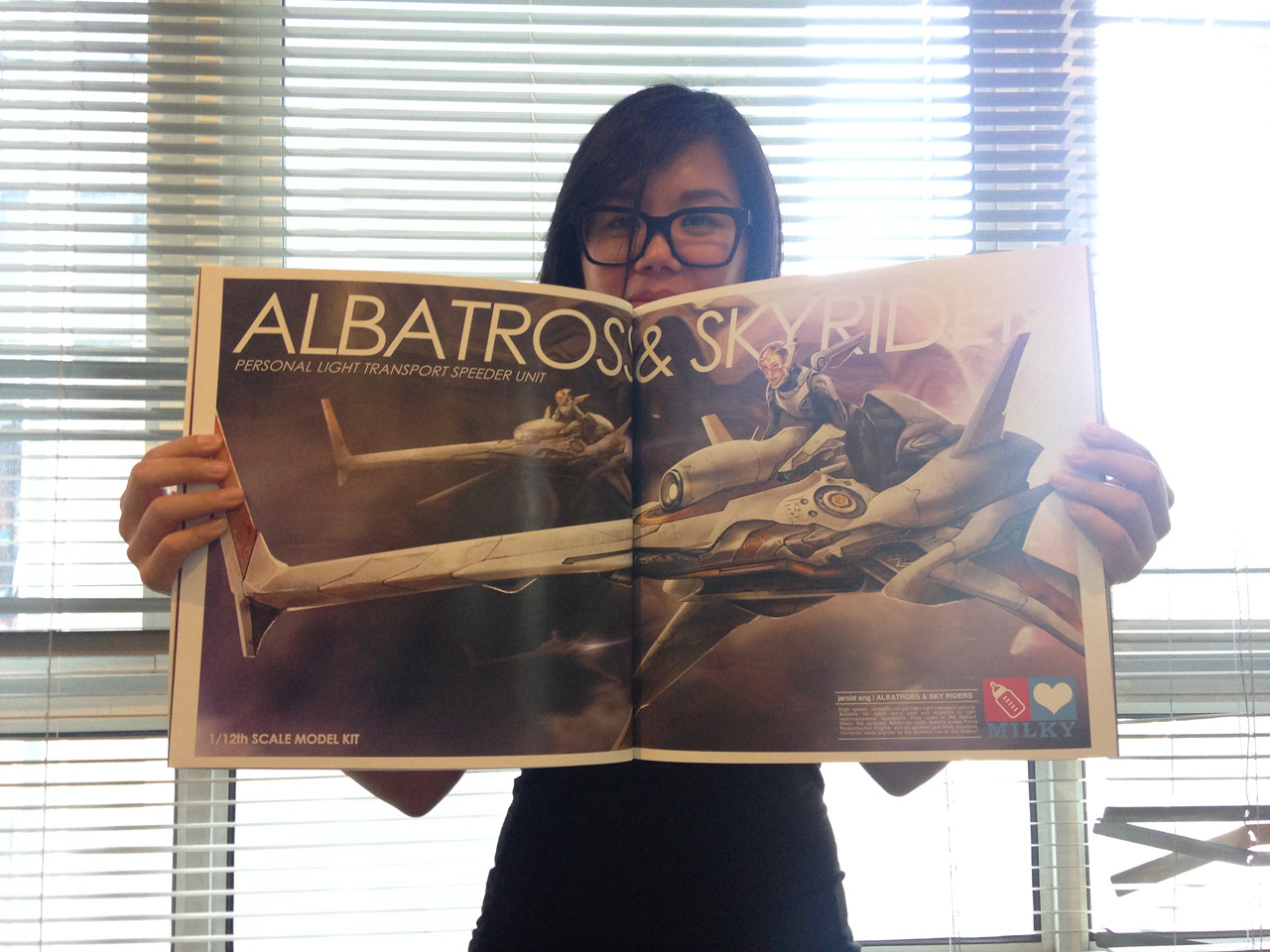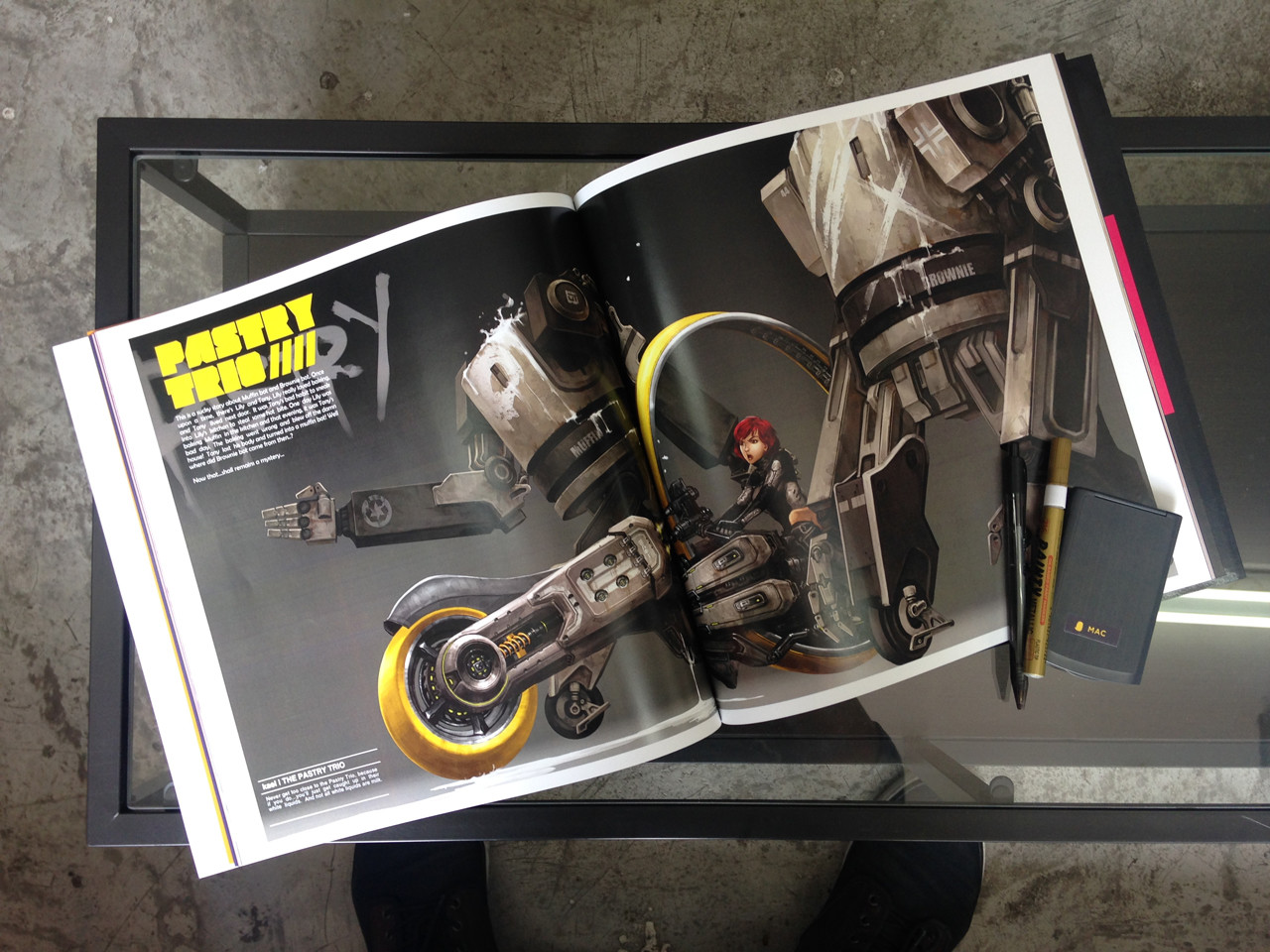 Milky Overdrive was a collaboration project with a few buddies of mine ( 7 of us in total )
the main subject was attractive women and some sort of machinery.
really fun!
The final book is around 12 inches by 12 inches- and has over 30 illustrations in it.