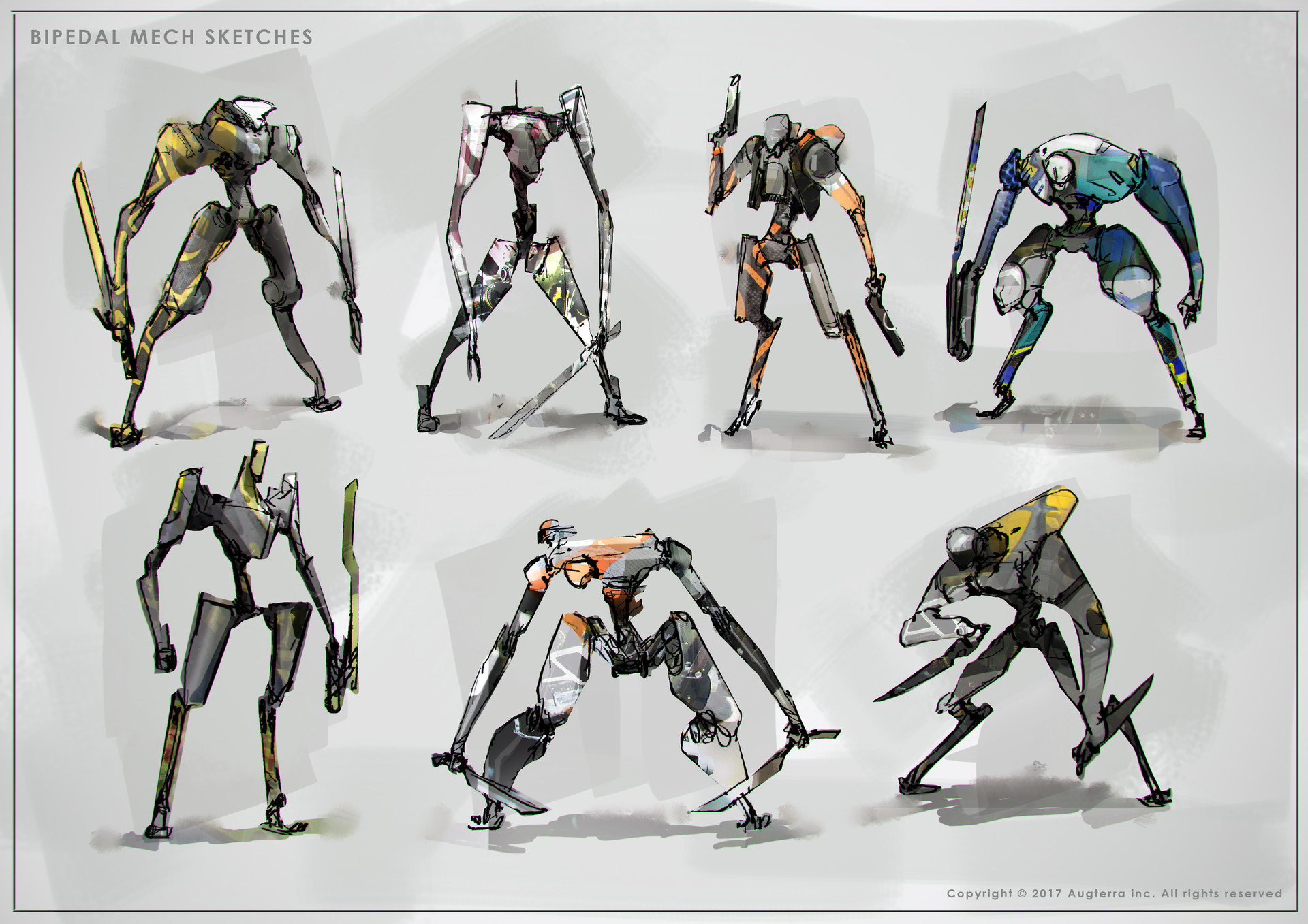 Early Development sketches for a Melee, Bipedal, fast attack unit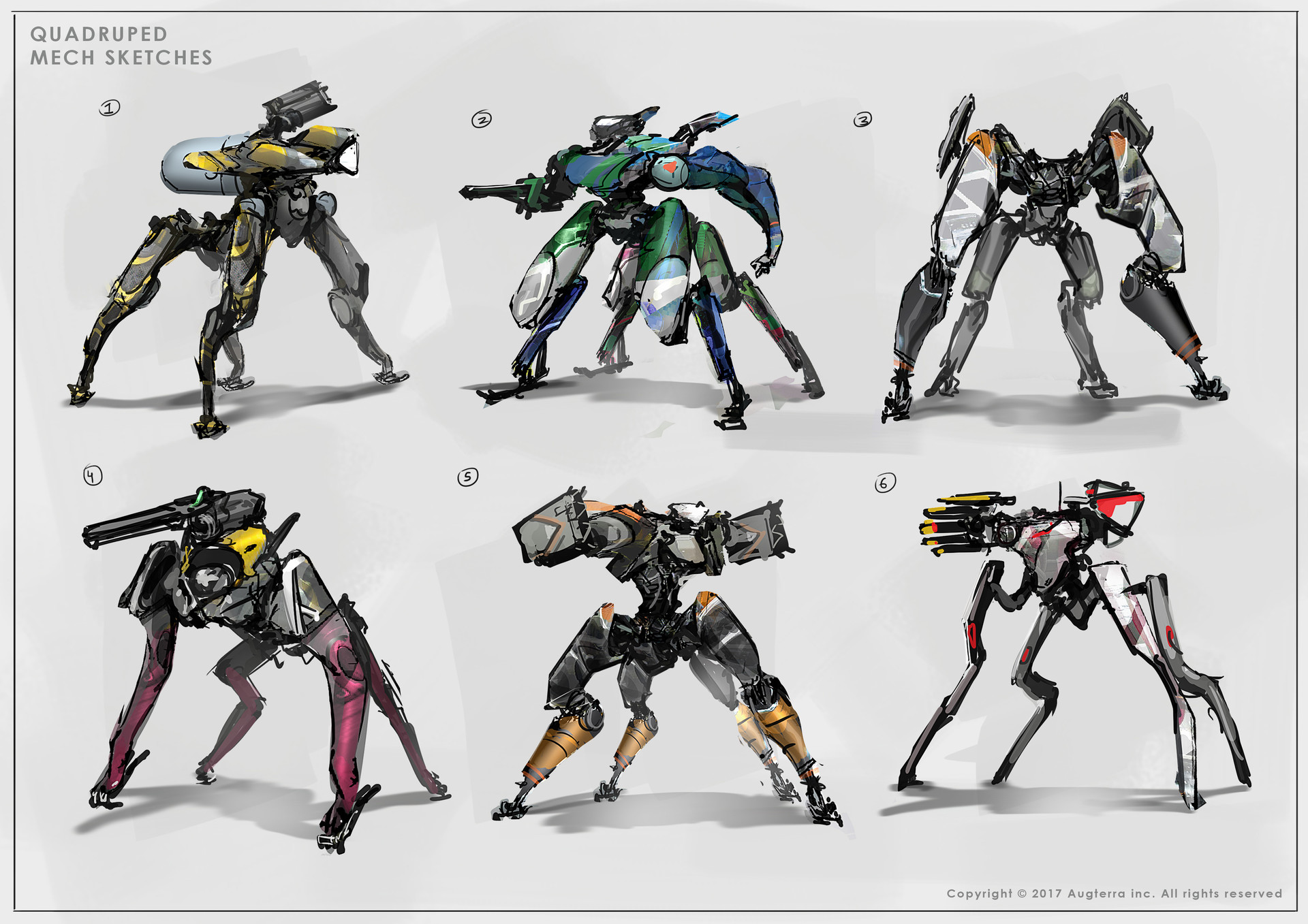 Early Development sketches for a Ranged, Quadruped, mid speed attack/support unit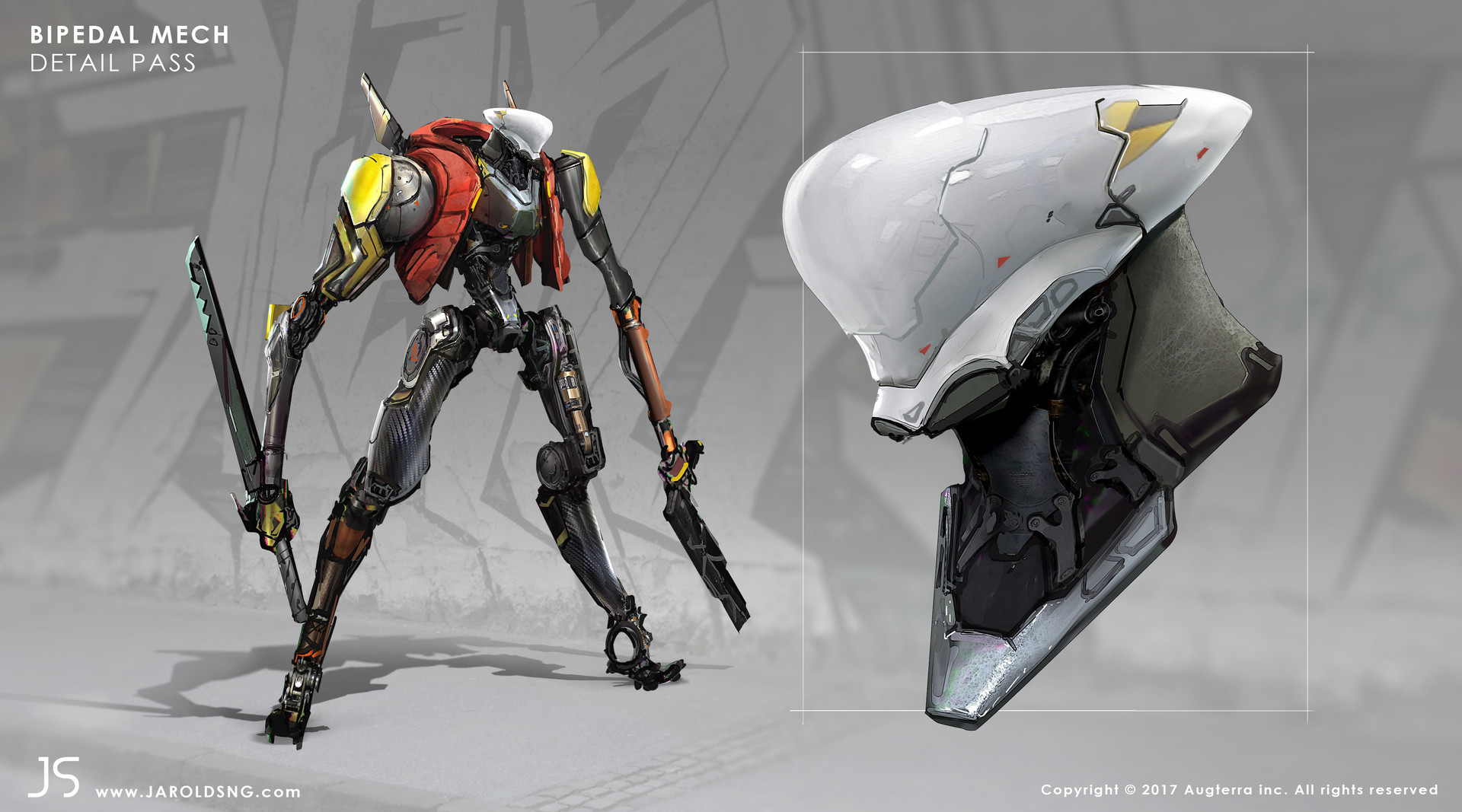 Selected Bipedal with first detail pass. initial idea was to incorporate replacement parts by different manufacturers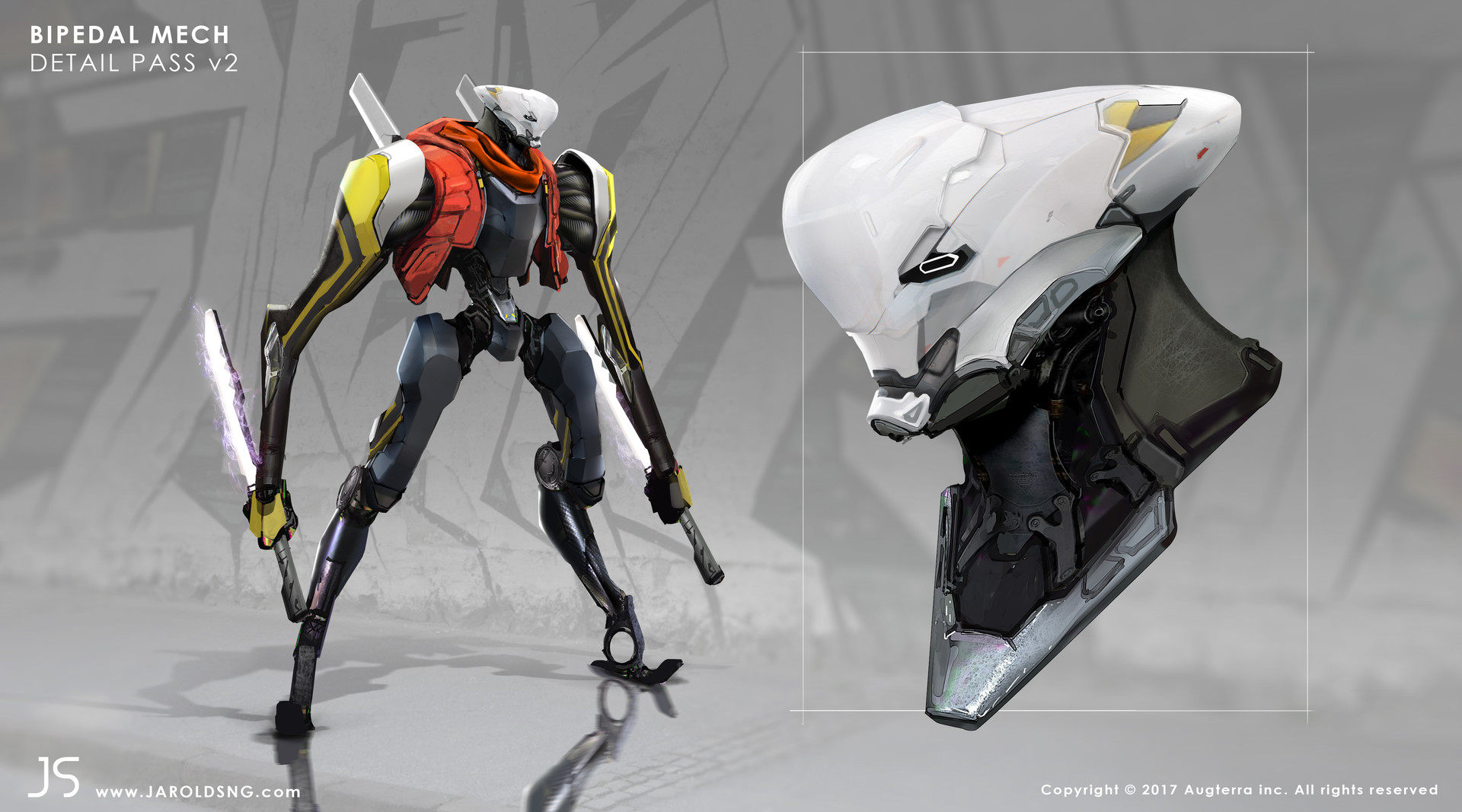 Streamlined forms for more organic and flowing lines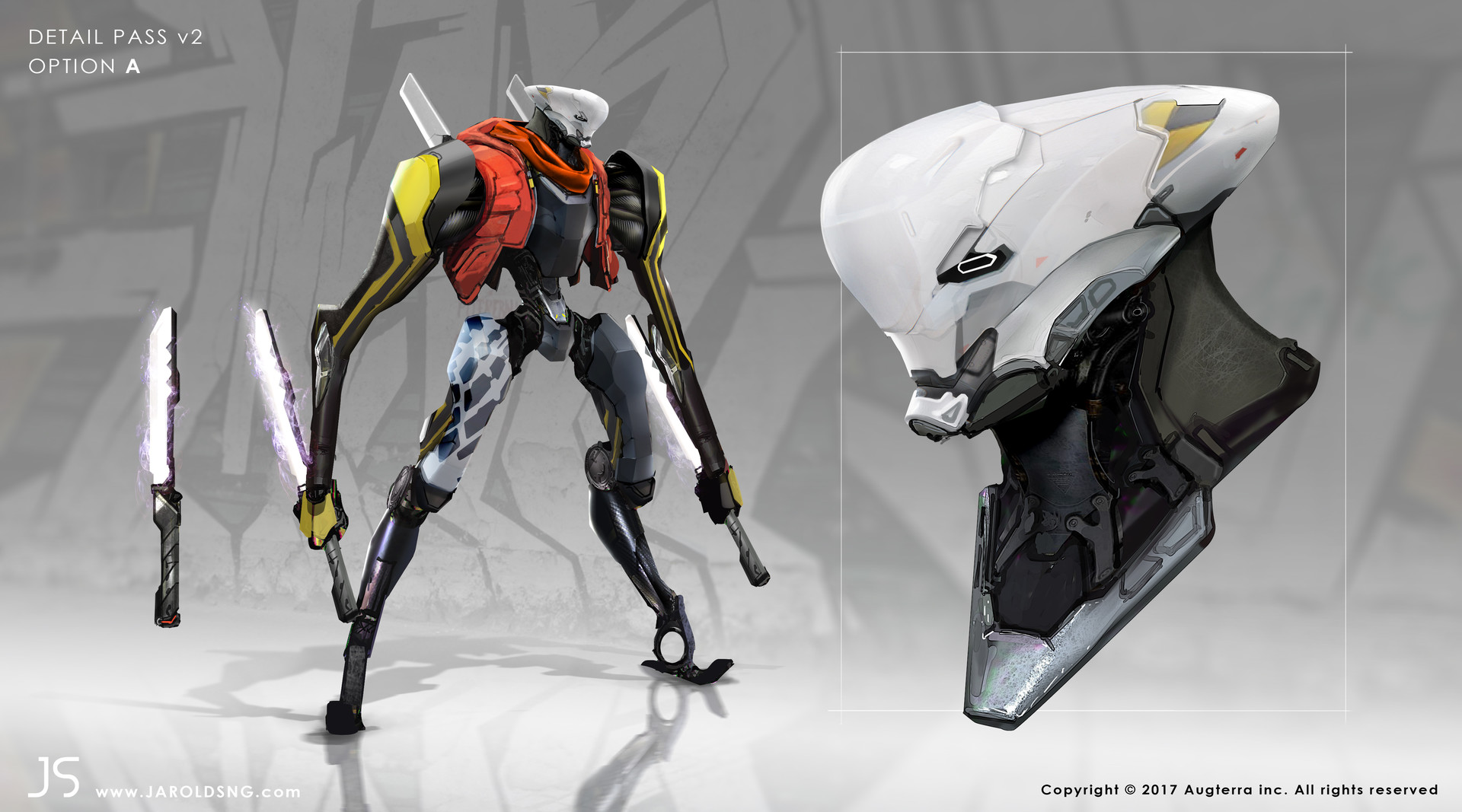 New color schemes developed Option A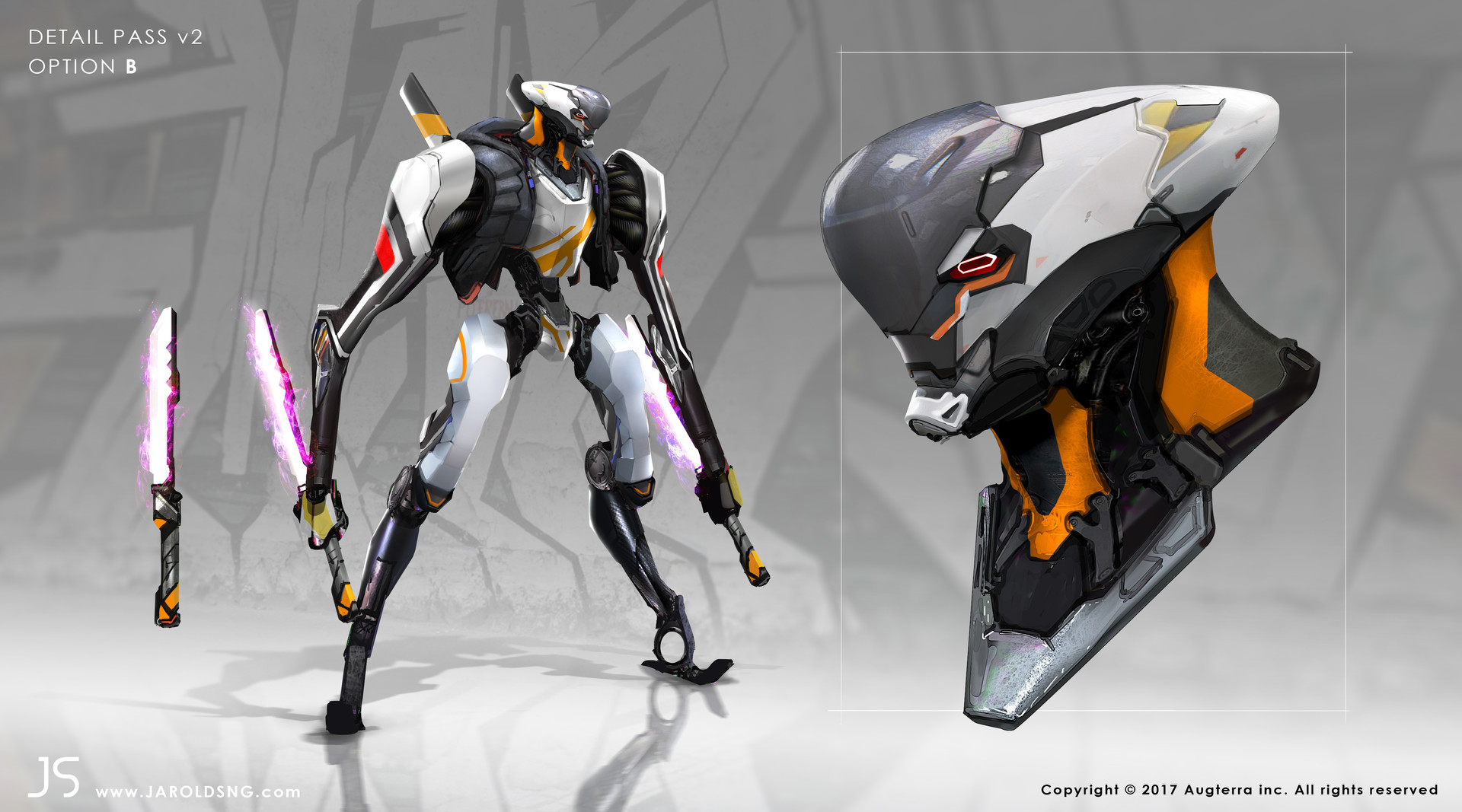 New color schemes developed Option B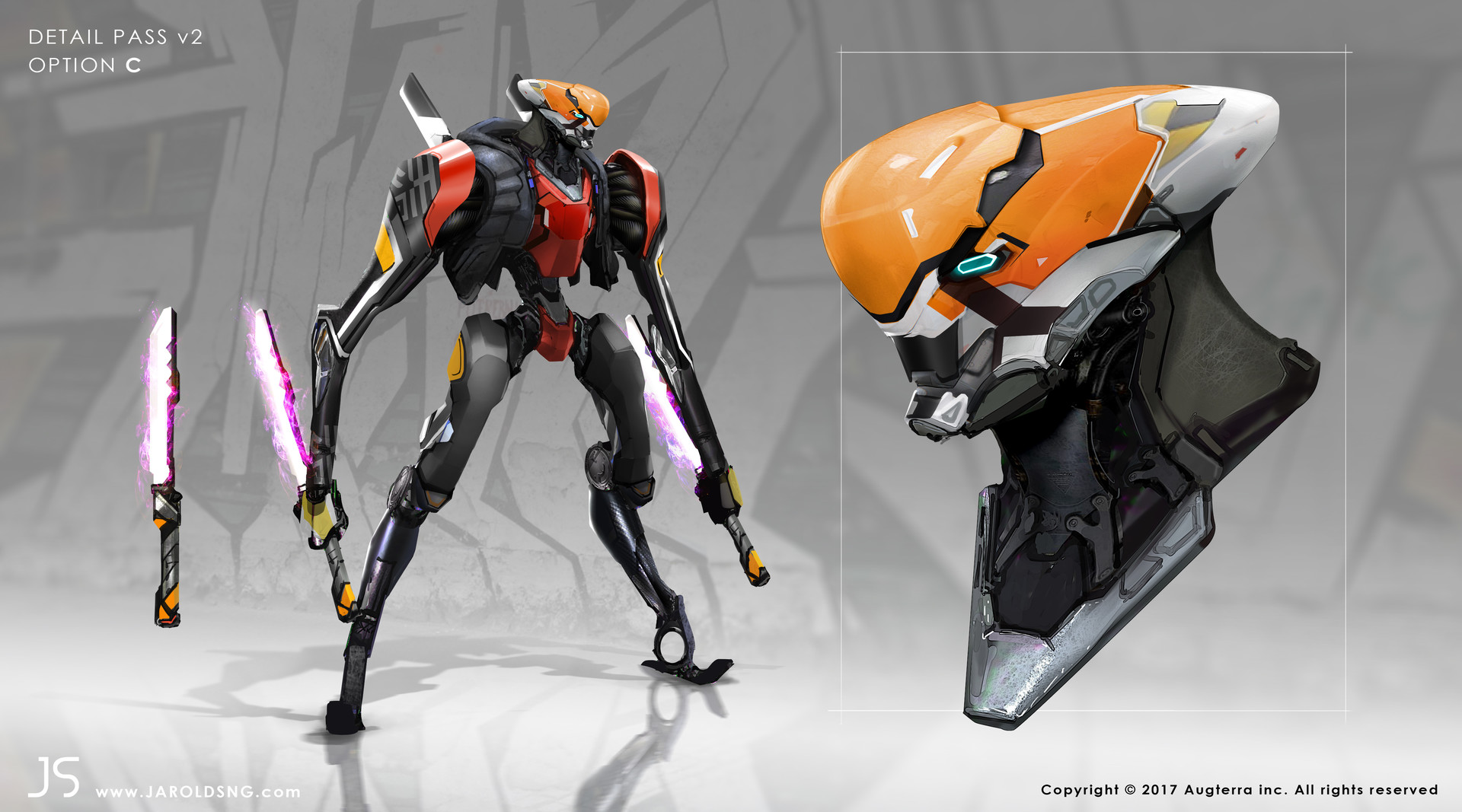 New color schemes developed Option C
Final development was to explore more humanoid proportions for rigging and mocap animation efficiency.
All designs are copyright © 2017 Augterra Inc
Early 2017 i got the opportunity to work with some friends again for a combat mecha video game.
The design language has since developed into something more tactical-
with that; I have received the clearance to share some of the early development designs.
the base idea is Athletic looking mechas-with urban fashion thrown into the mix. A big reference point mentioned by the client was Robo Rekall along with the Exo species from Destiny.
cheers!